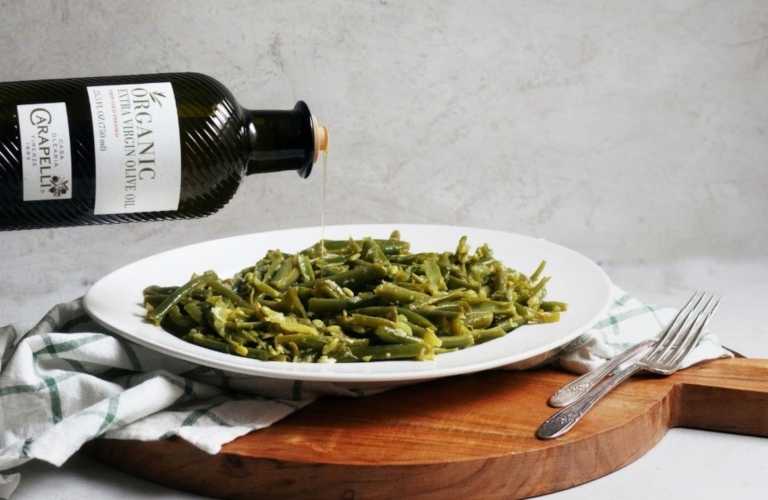 Ingredients:
2 pounds 

green beans, stems removed
4 cloves 

garlic

1/2 cup 

fresh squeezed lemon juice

1/2 cup 

Carapelli Organic Extra Virgin Olive Oil

1 tsp 

Flake sea salt, to taste
DIRECTIONS:
STEP 1 Prepare your green beans by removing the ends and washing.
STEP 2 In a large pot, add your green beans and fill with water. Set burner to high and let beans boil for about 20-25 minutes until tender.
STEP 3 Meanwhile, in a bowl, smash your garlic using a pestle or garlic press. Squeeze your lemon and set aside.
STEP 4 Once green beans are tender. Drain and add to bowl with garlic. Begin smashing the beans into the garlic, add in your lemon and olive oil while warm.
STEP 5 Combine breaking the beans apart to allow all the flavor to come through. Season with salt and any additional lemon (to taste).
STEP 6 Serve warm or cold with pita bread. Enjoy!