There are many types of vinaigrette, but to obtain the perfect traditional vinaigrette it is necessary to have an excellent quality olive oil and vinegar to hand, and this will serve to complement their flavors to perfection. From this point on, it is only a matter of adding the right measurements. .
To complete the vinaigrette, in addition to olive oil and vinegar, I usually add aromatic herbs in season, salt, pepper and sometimes a little mustard.
The ideal proportion of olive oil and vinegar
Not using the highest quality ingredients in the right proportions doesn't make culinary sense. A vinaigrette needs three tablespoons of oil to every tablespoon of vinegar. I usually use two tablespoons of Modena balsamic vinegar with six tablespoons of extra virgin olive oil.
How to make the perfect vinaigrette step-by-step
• Vigorously mix the vinegar with 1/4 teaspoon of salt.
• If you want the vinaigrette to have a slight mustard flavor, add a teaspoon to the mixture and whisk again until it dissolves completely. If you would prefer not to have this flavor, you can skip this step.
• Add the olive oil little by little, without stopping mixing. This is the only way in which the olive oil and vinegar can be emulsified.
• Add a pinch of freshly ground pepper and any aromatic herbs in season that you want.
• Finally, mix it all again.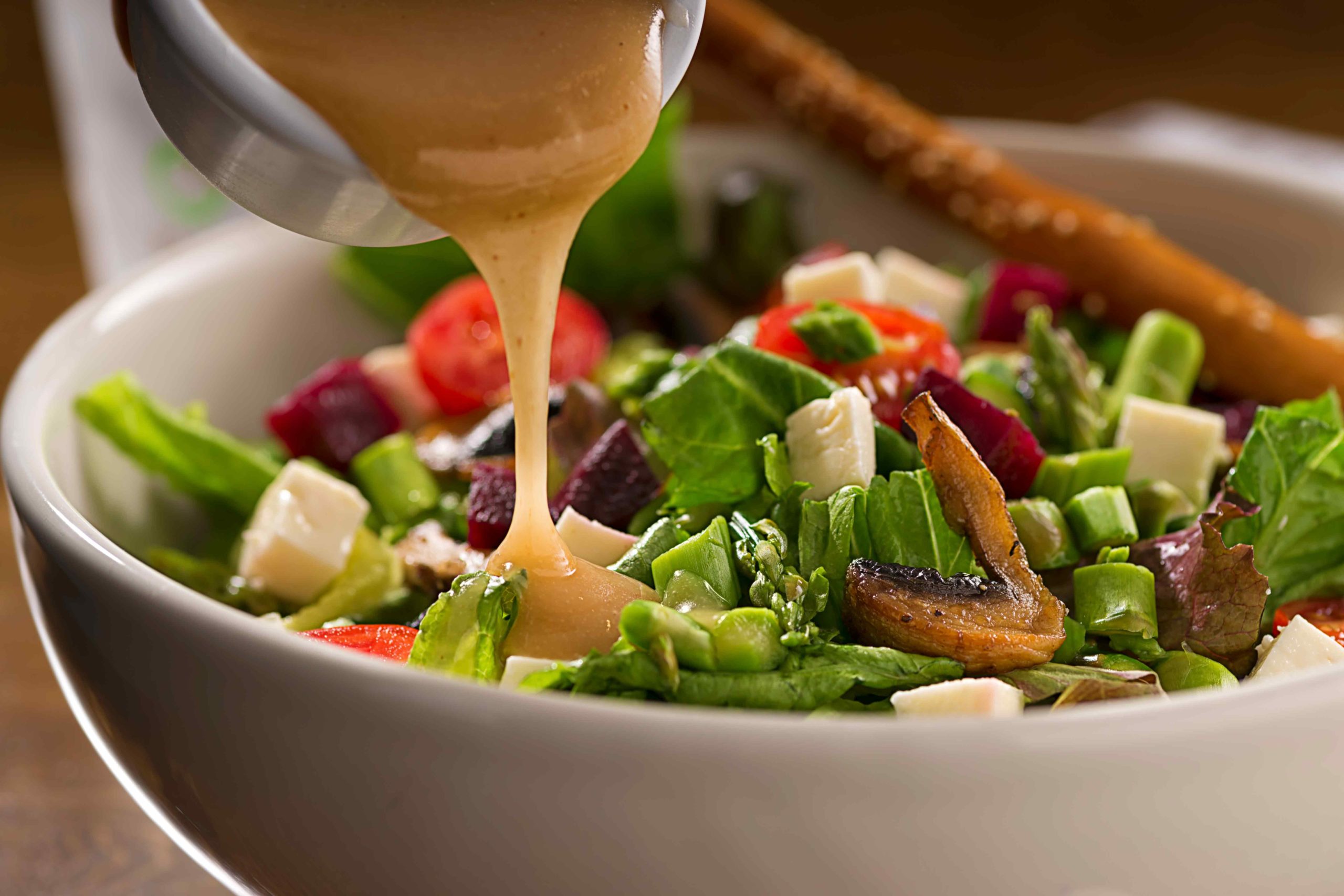 Being a traditional vinaigrette with an exceptional flavor, it goes well with all kinds of salads, regardless of whether it's just a vegetable salad, or a salad with fruit, meat or fish. Using this pairing of olive oil and vinegar will mean your salads are never the same again.