After years of experience in the kitchen, I've come to the conclusion that the dressing that goes down the best and that adds the perfect touch to my dishes is olive oil dressing. Another good thing about it is that you can vary its flavor if you add other condiments that pair perfectly with the dishes that you wish to cook.
IS OLIVE OIL HEALTHY?
Using extra virgin olive oil as a dressing is very good for your health. So good, in fact, that eating it is essential to achieving a balanced diet.
As you are probably aware, olive oil is made up of fatty acids that help to reduce bad cholesterol and also work as antioxidants. By eating it everyday you will notice a big change on the outside – more radiant skin and hair –, and on the inside – more energy and better health. It's for this reason that I am happy to confirm that olive oil dressing on a delicious salad is the foundation of a healthy diet.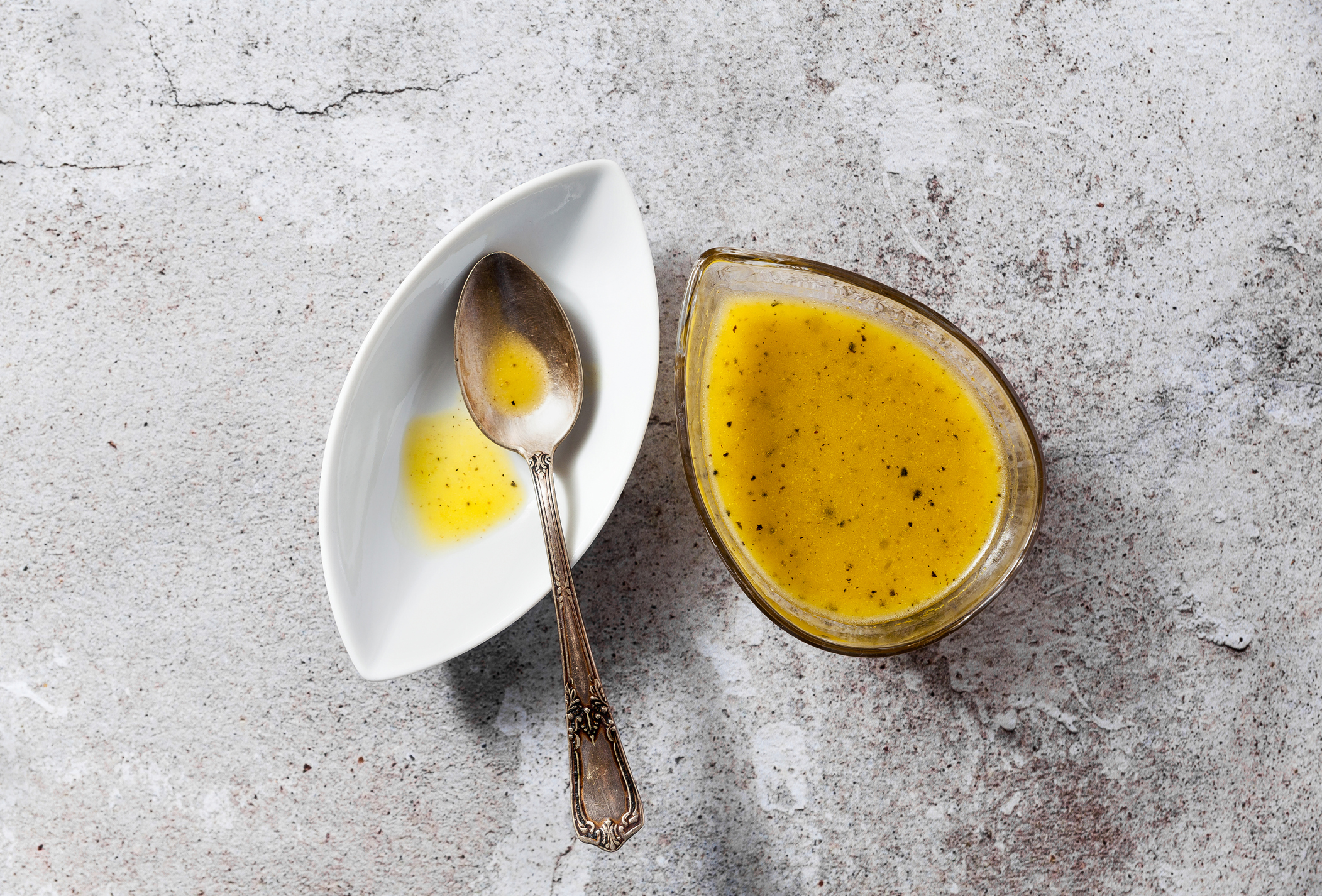 3 IDEAS FOR OLIVE OIL DRESSING FOR YOUR SALADS
1. Mustard dressing. Mix two tablespoons of olive oil, the juice of two lemons, a teaspoon of mustard, a teaspoon of Carapelli white vinegar, and a pinch of salt and pepper. This dressing is perfect for green salads, and I recommend that you also try it with roast chicken salads. The result is delicious.
2. Kiwi flavor dressing Put two tablespoons of olive oil in a blender, a cut and peeled kiwi, a quarter of an onion, a tablespoon of white vinegar, and a tablespoon of honey. Then you just need to blend it. This dressing is perfect for a steamed vegetable salad; with broccoli, mushrooms and cabbage for example.
3. Sweet dressing. Mix three tablespoons of virgin olive oil, one of white vinegar, another of honey and add a pinch of salt. Add a little to your salad and enjoy the delicious mix of olive oil and honey. I love to use it in salads with cheese; especially those with goat cheese.
These innovative olive oil dressings are a sure hit for all types of salad. It's just a small example of the many different types of dressing that you can create. There are a great many different flavors. Eating healthily whilst delighting your palate is possible and, in my opinion, necessary in order to live a full life.