The wide variety of olive oils makes it difficult to know which oil is the most suitable for each dish. Paired well, olive oil gives a wonderful aroma, flavor and body to your recipes. That's why I always say that the best olive oil for cooking depends on the recipe you want to prepare.
Stews
The ideal way to create a stew is to cook with a balanced oil whose flavor contains notes of dried leaves and aromatic plants. This makes Carapelli Il Centenario EVOO an optimal oil for cooking such recipes. Whenever I use this oil to prepare my stews, the aroma of tomato leaves, green leaves, fresh vegetables and artichoke combine perfectly to give my stew a fantastic homemade and gourmet flavor.
Fish and seafood
Fish and seafood dishes more often than not have quite an intense flavor and, as a result, it is essential that the oil used for cooking these dishes has a subtle and harmonious flavor. Carapelli Organic oil goes perfectly with recipes for this type of food. Its balanced, simple and pleasant flavor and the aroma of leaves and vegetables make it the perfect complement for fish and seafood.
Red and white meats
Chicken brochettes can be a superb dish. The secret of this dish is that all its ingredients are fresh and seasonal. Olive oil, of course, plays a fundamental role. When I cook meat, whether red or white, I season it with Carapelli Oro Verde oil. This is the best olive oil for cooking roast meats, and also for grilling, giving them a superb flavor.
Pasta and rice dishes
Italian cuisine is one of the most characteristic cuisines of the Mediterranean. The best olive oil for cooking pasta, pizza, and even risotto, must be an authentically Italian one. It should have a spicy and bitter touch, one that is balanced with a slightly fruity flavor. I prepare these dishes with Carapelli Il Nobile oil, a superb oil made from fresh olives that evokes an aroma of green almond and artichoke and is worthy of Tuscany.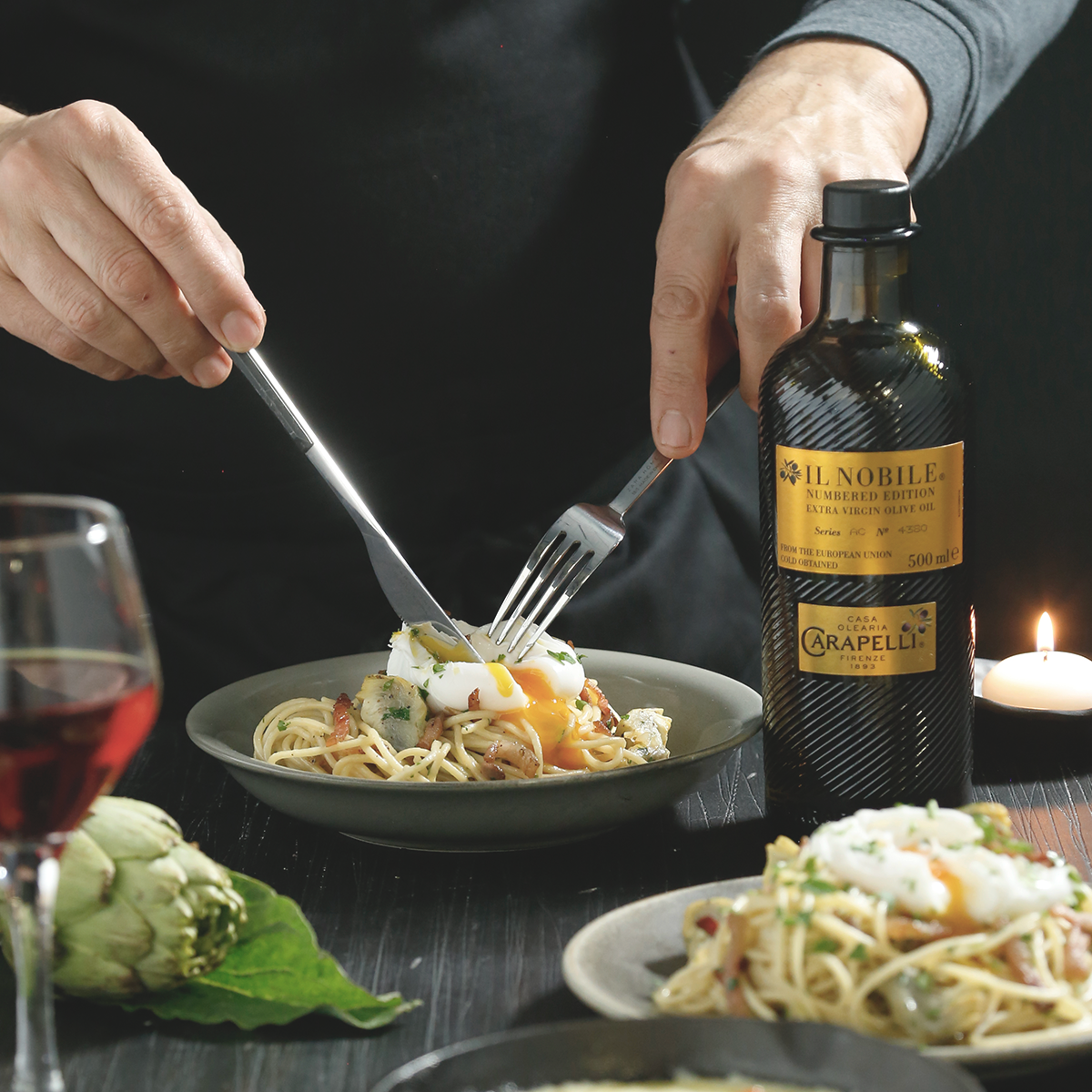 Desserts
The best olive oil for preparing desserts is characterized by a balanced and slightly fruity flavor. Non Filtrato extra virgin olive oil helps to create a superb dessert, thanks to its natural almond, walnut and apple notes.
Enjoying fine cuisine with traditional recipes is really simple when you use an ideal complement for certain types of dishes. Choosing an oil that perfectly pairs with the food will therefore give your dishes a superior gastronomic value.