LET YOUR PALATE ENJOY THE FINEST
All our oils are of the highest quality, and it is hard to crown one as the best. I've been thinking about which of them could be the best EVOO (extra virgin olive oil), and after tirelessly trying all of them, I've chosen the three that, in my opinion, are the best on offer.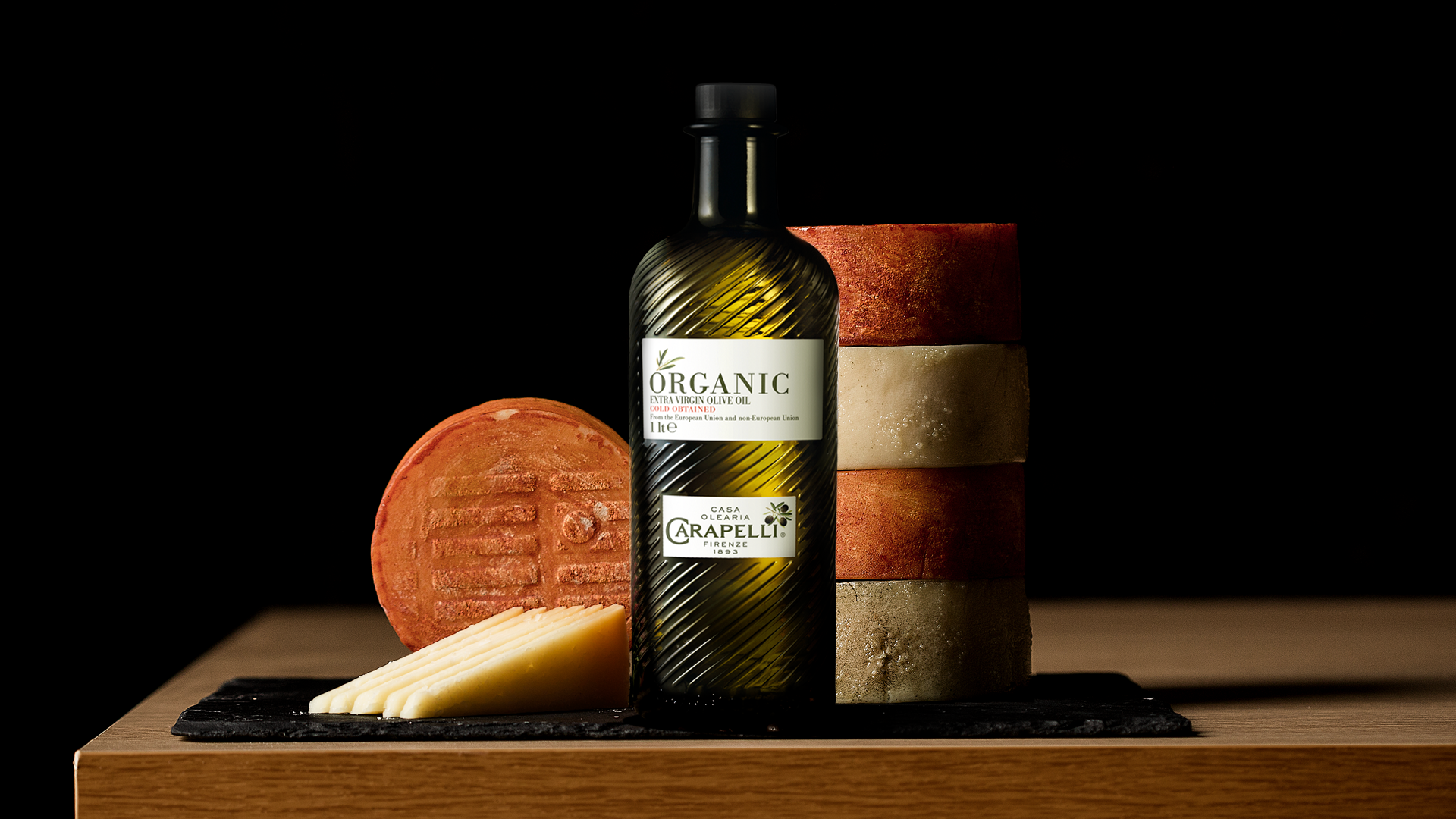 THE ART OF CARAPELLI AT IT'S BEST
I would like to begin with Carapelli II Centenario EVOO. The ancestral taste of olives collected exclusively from centuries old olive trees can be savored in the aroma that they give off. This oil is a gift to the senses. Its aroma is elegant and wild at the same time, bringing to mind tomato and artichoke. Its balanced flavor is a perfect harmony between sweet and sour.
Another of our EVOO favorites is the 125 Years Celebration olive oil. Ideal for your most refreshing recipes. Its aroma has a subtle blend of freshly cut grass, green banana, almond, tomato and apple. It has, in addition, a slightly bitter and somewhat spicy touch at the end that will tickle our palate.
Finally, one of our oils filled with history: Carapelli Founders Edition. It highlights the charisma of the brand creators and reveals how art becomes oil. This unique liquid gold is born from the combination of 4 varieties of olives: Hojiblanca, Cornicabra, Nocellara de Belize and Arbequino. Its fruity flavor, with a slightly bitter and spicy touch, makes it a must for your kitchen.
I invite you to try the best EVOO on the market, and you'll see how your senses are awakened as soon as you open the bottle.