In the heart of Tuscany, where the Mediterranean Sea nurtures olive groves with its climate, the wisdom of the world of olive oil has been handed down from one generation to the next. Nowadays the Master Blenders are the ones who put all their know-how into making the best extra virgin olive oil. Today I wish to say a few words about the raw materials they use: olives. There are tens of olive varieties in existence, but I will focus on the main ones used here at Carapelli. This will help you understand what lies behind the different flavors.
The hours dedicated to selecting the best olives in each harvest are what make a master. Then is the time when these natural alchemists make the perfect blend of flavors and nuances to achieve a liquid gold of unlimited karats.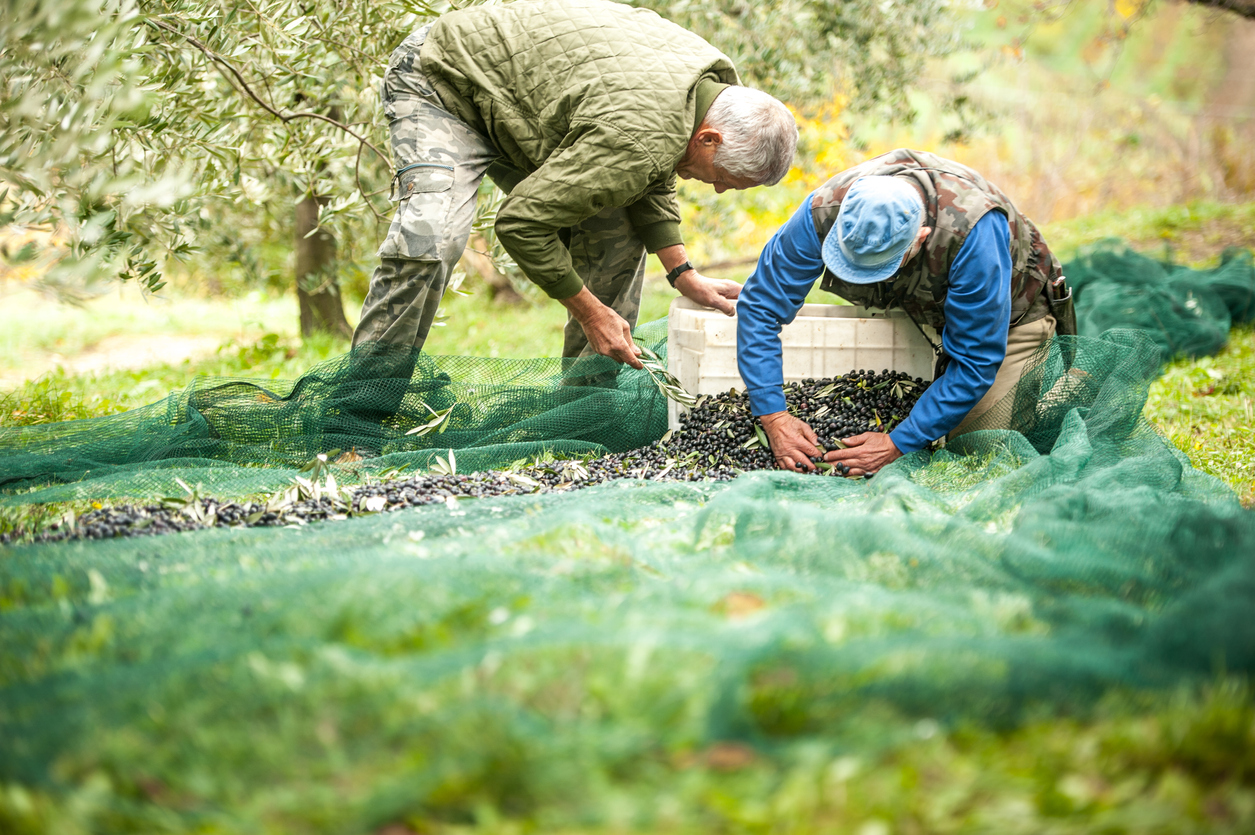 VARIETIES OF OLIVES IN ITALY
From Florence, where Cesira and Costantino embarked on this wonderful adventure, to the last confines of Italy, different varieties of olives are harvested year after year. Carapelli's Master Blenders have shared their wisdom on olives with me.
Now I will share with you the characteristics of the Italian olive varieties that they use the most:
Frantoio: the name comes from the mill used to produce oil and it is the most common variety in Italy. The flavor is bitter and spicy, with notes of artichoke and a herbal and flowery aroma.
Leccino: an olive that yields an oil with an intense fruity taste, with bitter and vegetable touches and a matching aroma. It is most abundant in Tuscany and Umbria.
Cima di Bitonto: its oil is balanced and fruity, also slightly spicy and bitter. Grown in Apulia.
Carolea: a typical olive of Calabria producing oil with an aroma of ripe fruit, full-bodied and medium intensity, and with a spicy, bitter aftertaste.
Ogliarola Barese: a slightly spicy and bitter oil with a medium fruity taste.
Nocellara del Belice: a typical olive from Sicily with intense, persistent characteristics. The taste is mild, with notes of kiwi and even hazelnuts, besides being spicy and bitter. The aroma has touches of green tomato and artichoke.
Coratina: it yields a potent oil with green nuances. The taste is intense, both spicy and bitter. The aroma contains vegetable nuances and herbs such as rosemary and mint.
Moraiolo: this olive is used to produce oil with protected designation of origin in central Italy (Umbria). It stands out for its strong taste of fresh grass, artichoke and fruity nuances. The aroma is of medium intensity.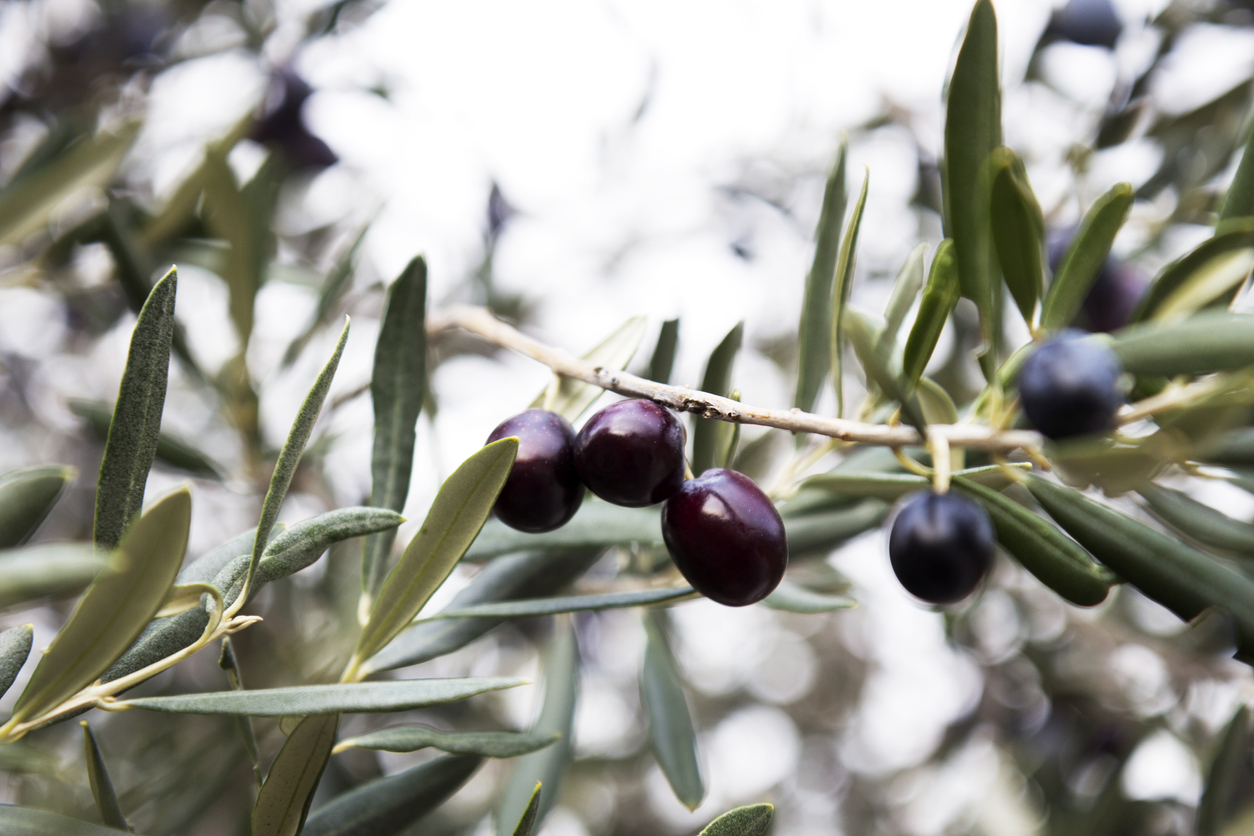 There are many more varieties of olive growing across the Italian peninsula. The ones listed above are the Italian varieties selected by the masters at Carapelli.
VARIETIES OF OLIVES IN SPAIN
CAs you are aware, Carapelli's masters travel the world over visiting many oil mills and carrying out thousands of tastings to guarantee the highest quality oils with the finest taste. These visits prominently feature Spain, the world's foremost producer ahead of Italy.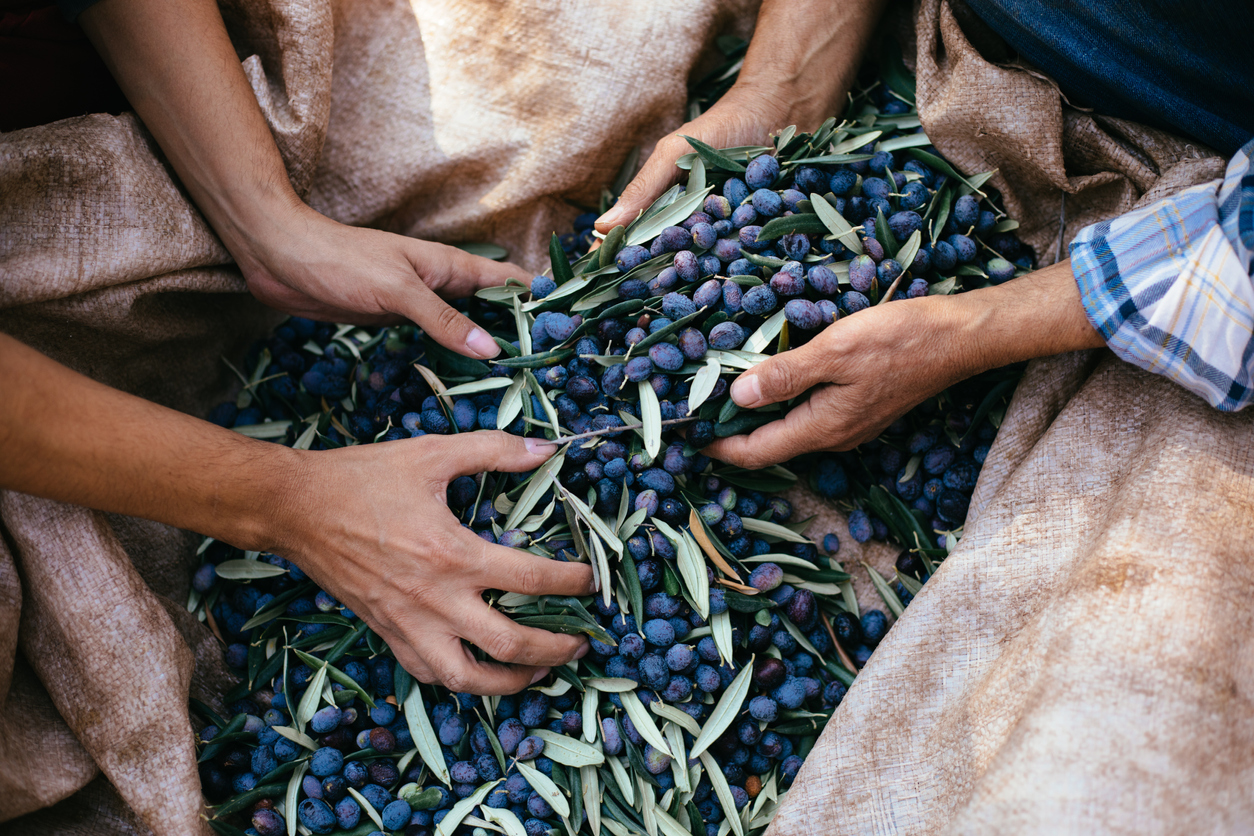 Now what are the most prominent varieties of olive in Spain?
Arbequina: this type of olive provides a delicate oil which is slightly sweet and fruity. Depending on when the olives are harvested, the taste may vary and incorporate green notes. It' is fruitier and more balanced when harvested early.
Hojiblanca: a highly appreciated olive due to its sweet initial flavor. This blends with the bitterness and the pleasant spicy flavor of green fruits. The aftertaste hints at almonds.
Picual: this is a complex olive. The characteristic fig flavor only shows when the olives are ripe. There is a bitter, spicy touch at the end, together with its intense aroma. The oil is more intense and persistent with an early harvest.
Cornicabra: your palate will grasp the aroma and taste of ripe fruit, spicy and with fresh and slightly bitter touches.
Picudo: : the initial taste is fresh and fruity, followed by an aftertaste of almonds, with touches of apple and a sweet aroma. This variety grows in Cordoba.
Verdial: the oil extracted from these olives is slightly bitter and spicy, but also fruity and sweet.
Manzanilla: this variety is also known as cacereña. The oil has an aroma of herbs and ripe fruit, with a spicy, bitter taste. This is definitely a full-bodied oil.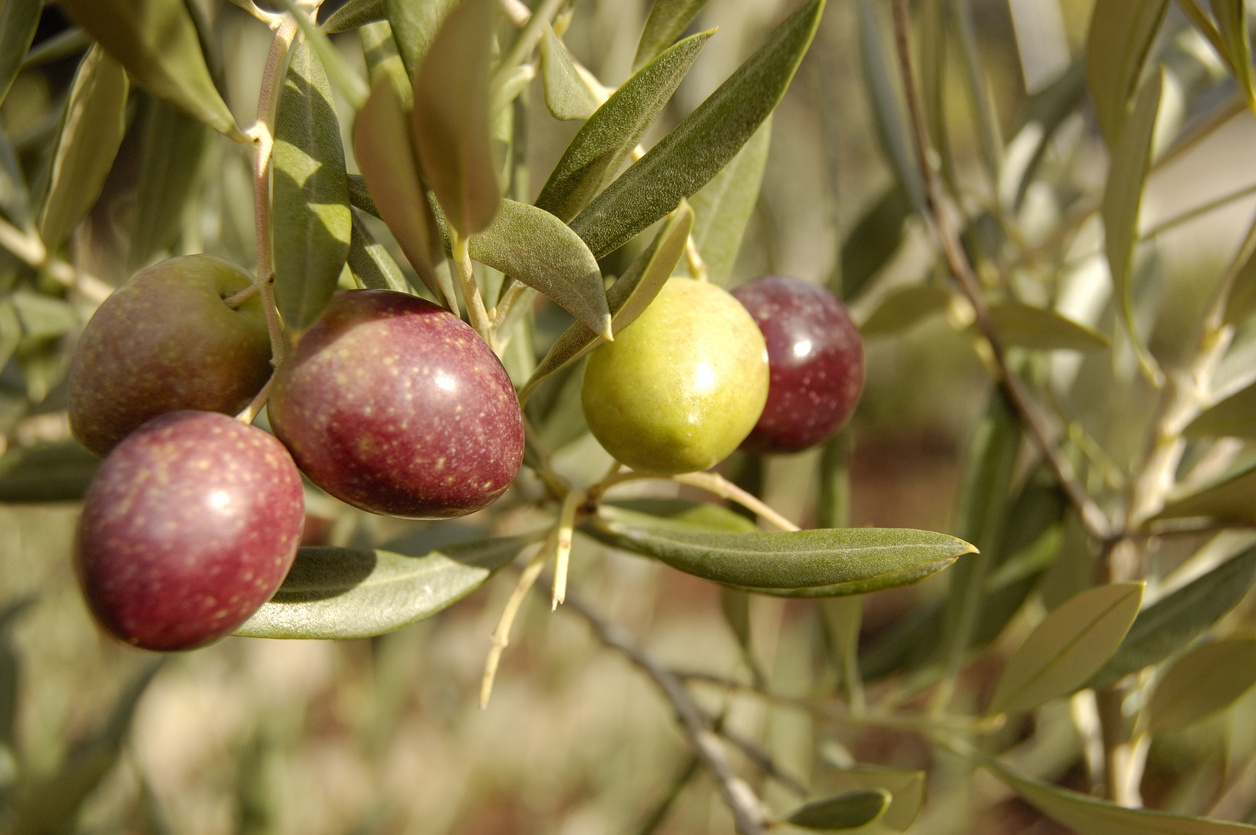 OLIVES OUTSIDE ITALY AND SPAIN
The Mediterranean basin rises up on maps as the cradle that cherishes and protects my beloved olive groves. In all of its territories, to a lesser or greater extent, olive trees rise up, having served as an important symbol in many cultures.
For instance, in classic Greek mythology, the goddess Athene was behind the growth of the first olive tree in Athens. In Greece, olive trees are a symbol of peace, prosperity, resurrection and hope. The Greeks have historically been salient producers of olive oil with their various varieties of olive, such as koroneiki, tsunati, mastoidis and athinolia.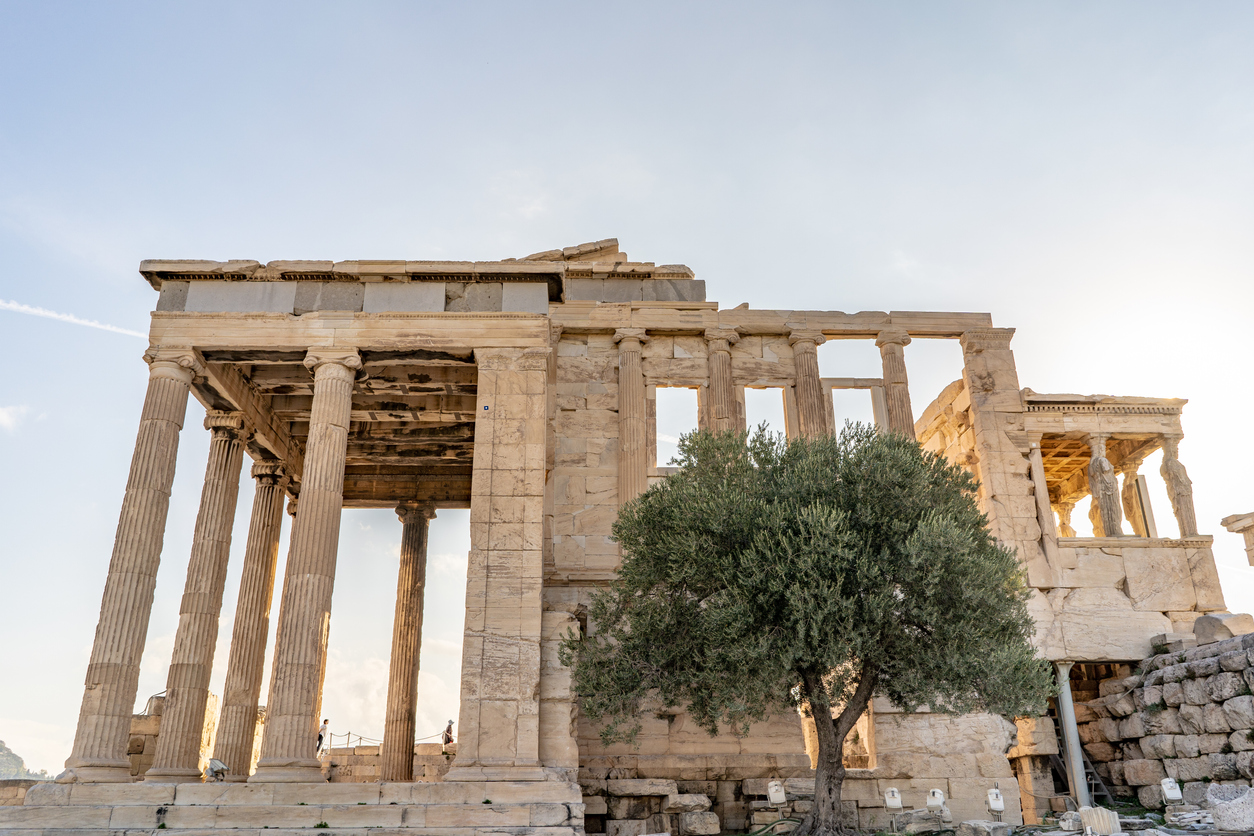 And we must not forget countries such as Portugal and Tunisia, which are important producers and have their own typical varieties of olives.
In any event, I'm feeling the urge to cut some slices of bread and pouring oil from each and every one of the varieties that these olives yield on them. I'll let this liquid gold caress my palate and throat, close my eyes and take in the different flavors and nuances. Try it. You'll like it!