Olives are a classic in the Mediterranean cuisine. Both for consumption and for producing olive oil. In these days we want to take care of ourselves with a healthy diet and we want to know about our calorie intake. Today I'll specifically mention the calories contained in olives and their nutritional properties.
WHAT ARE THE PROPERTIES OF OLIVES?
Before speaking of the calorie intake you get from olives, it's important to be aware of their properties. They are an essential source of healthy fats and they help our cardiovascular system. This is the reason why many nutritionists recommend following the Mediterranean diet, the main ingredient of which is extra virgin olive oil.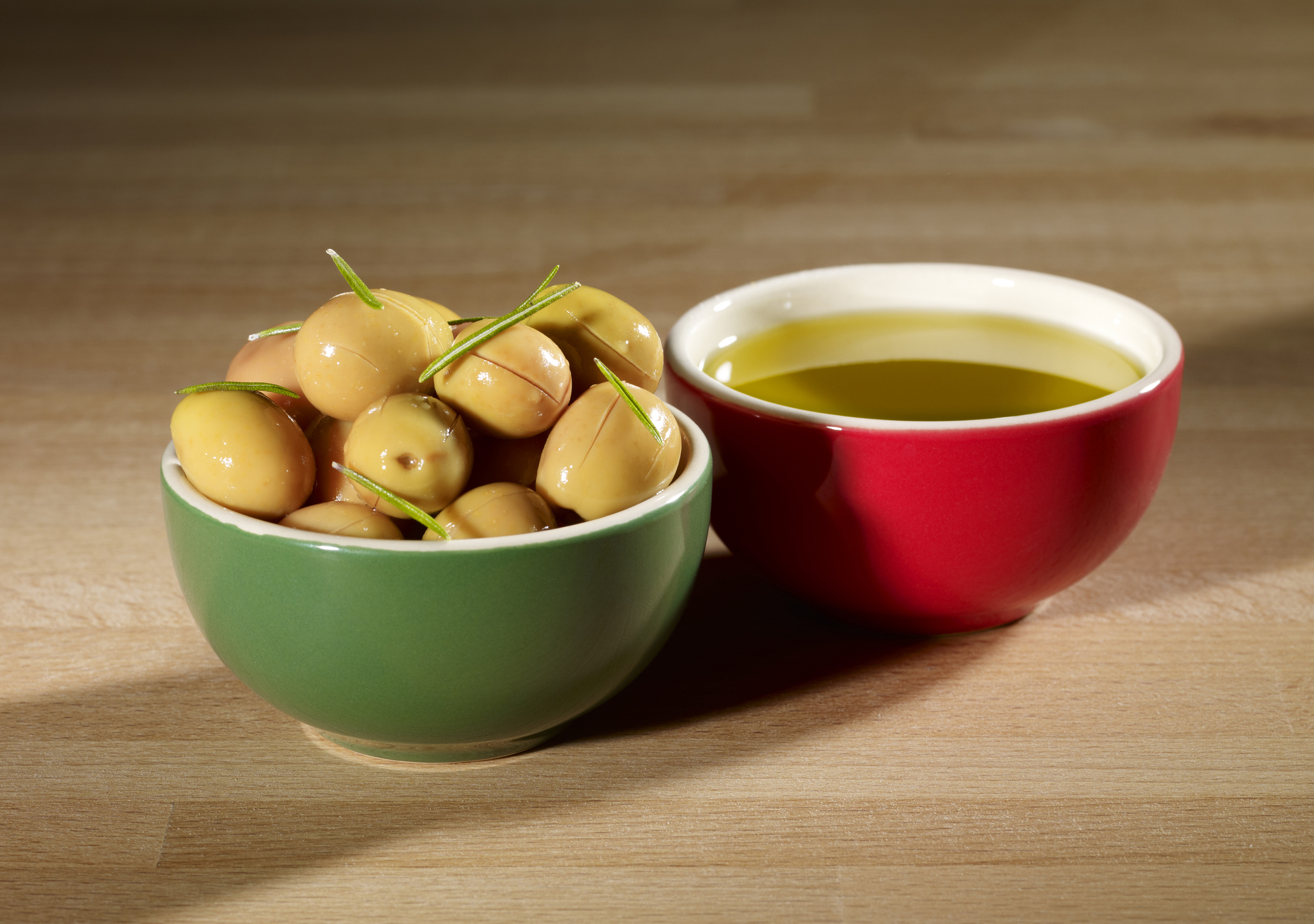 On the other hand, olives have antioxidant properties, protecting us both inside and out and preventing premature aging.
HOW MANY CALORIES DO OLIVES CONTAIN?
We'll finally see how many calories each type of olive has:
Green Olives: Since they are harvested at the optimal point of ripeness their fat content is lower, meaning that they are the olives with fewest calories. Each olive has around 4 or 5 calories, so a serving of 10 olives would mean 40 to 50 calories.
Black Olives: These olives are harvested at their maximum point of ripeness, therefore their fat content is a bit higher. Black olives have approximately 6 calories, so eating a serving of 10 olives means you take in 60 calories.
Stuffed Olives: These are on the rise and you can find olives stuffed with many different goodies. Surely you've tried anchovy stuffed olives, but what about olives stuffed with cheese? Their flavor is unparalleled, but obviously the calorie intake goes up. These types of olives may have from 7 to 9 calories per unit, which can often add up to 90 calories per serving.
ARE OLIVES FATTENING?
Here goes a straight answer: it depends on how many you eat, just as with any other food. A serving of 10 olives will not add too many calories, and we're talking about a food containing natural fat, in other words a healthy type of food.
Now you know how many calories you will get from an olive. You can easily continue to enjoy those little moments of pleasure, savoring your favorite olives. No need to fret about gaining a few odd calories.