There was a time when I thought craftsmanship was fading away. I saw it as being more industrial, colder, less romantic, less creative, not so different. That was my perception. Lately, however, I have come to realize that there is a revival. Adapted to today, craftsmanship is back. I have researched some of these 21st century masters and I would like to share what I have learned with you—it is worth it.
I enjoy walking through the streets of Florence and enjoying the works created by iron forgers or handmade leather works. The romantic spirit, the wisdom passed down through generations… as if time had come to a standstill. The handicrafts we've known all our life are still here. And yes, we have to adapt to modern times in every field. Maybe artisans at first weren't able to benefit from the opportunities brought on by new technologies, but today things have changed.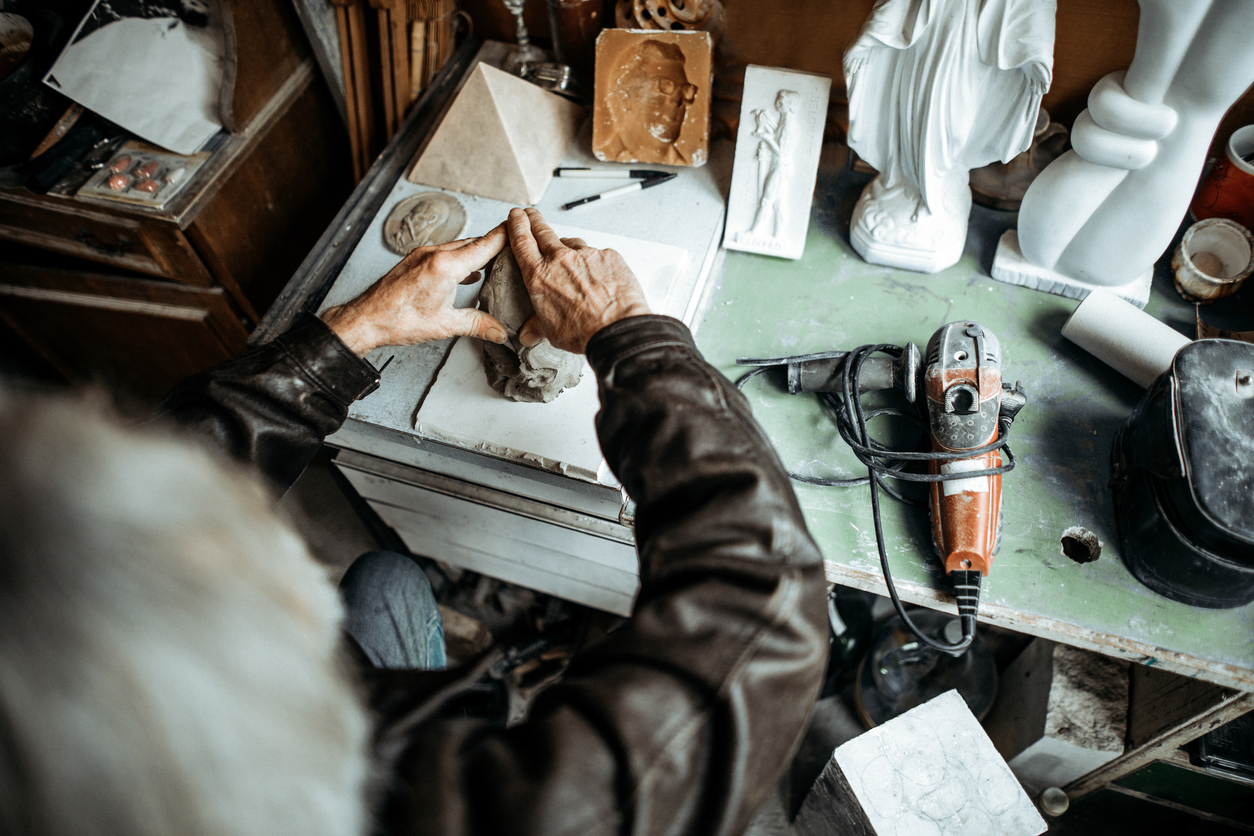 I call them '21st century artisans'. They are modern artisans, responsible for conserving difference through creativity. They work in a society that demands differentiation. The beauty lies in modelling your personality supported by the unique articles made by these new masters.
HANDS AS TECHNOLOGY
Here go a few examples. I want to speak about people such as Shae Detar. I found out about her work by chance and I was won over. Her hands do the photoshop on her pictures. This is how she takes the art of portrait to a higher level. The passion she puts into her work speaks for itself:
At his atelier, Javier S. Medina has recovered two old trades: he works with esparto grass and makes baskets, creating handicrafts such as en ecologic hunting trophy or a sun mirror. It's no wonder that his work has made it to Hollywood, winning over celebrities such as Sarah Jessica Parker.
60 pairs a year. The master shoemaker Yohei Fukuda has no doubt that quality and customization come above everything else. This is shown by the fact that samples ae made using the same leather as in the end product. The definitive shoe is made only when customers give their final approval.
I'd also like to talk about Andy Hatch, who firmly believes that there is beauty in making cheese. That's why he watches over every detail involved in the elaboration process. The result is two types of seasonal, artisan cheeses that attest to the importance of using the best raw materials.
In Romina Gris I can admire the contemporary touch she gives to her ceramic works. Clay is a material that has been used by all peoples since antiquity, but she creates figures that don't look at all like they are hand-made—but they are. It's quite fascinating.
MASTERY IN SOCIAL MEDIA
In the old days you could look for areas where masters from the same guild showed their work (I miss strolling by the jewelry shops along the Ponte Vecchio in Florencia). Now they can convey their mastery using a smartphone. Yes, I agree—it's not the same. But it has the advantage of letting you show your work all over the world and building your business.
The case of Bere Casillas is worth noting. As a tailor, he has gone from running a small tailor's shop, making suits in a truly artisan fashion, to creating an international brand using a YouTube channel with millions of viewers admiring his work.
Así encontré a Alexander Sherrod, un joven artista que ha sido capaz, como muestro en este ejemplo, de mezclar la modernidad de un monopatín con la artesanía de siglos y siglos del vidrio.
THE SUCCESS OF THE NEW CRAFTSMANSHIP
We live in an age in which genuine means valuable. Little by little, we are again realizing that it is important to keep an eye on artists who keep tradition alive and pay attention to detail.
Thanks to this effort, these '21st Century Masters' will have the opportunity to be successful, but they will also be there for the new generations to admire their art again and to walk in the footsteps of their forerunners. It's the way artisans have always done things.
Now that I think of it, the craftsmanship we've always known, in the traditional vein, is actually quite modern. Don't you agree?